Member Spotlight: Aberlour
Posted on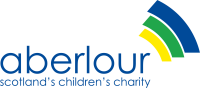 Aberlour is one of the largest children's charities in Scotland and helps to improve the lives of Scotland's children and young people. We know that not all children are born with an equal chance, so our mission is to be brave for children, young people, and families to overcome poverty, disadvantage, and discrimination.
Aberlour Options Aberdeen provides short breaks and care at home for children and young people with a disability. We support children and young people with a range of complex needs, including learning, physical, multiple, and profound disabilities, complex communication needs and autism. Our services allow families to feel supported and take a break from their caring roles.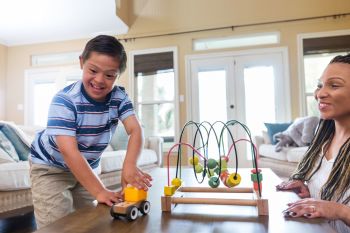 Based in Aberdeen City and serving the whole of the North-East, the Options Aberdeen service comprises of three different services, including:
Short breaks

Care at home, and

The Inclusion Service
Short Breaks:
"Aberlour not only gives us respite but 100% peace of mind. The staff at Aberlour know and treat our boys as individuals and we are truly grateful for this." - Parent
We have two short breaks centres based in Aberdeen City for children and young people with a disability or other complex needs. We've provided short breaks at our centre in Bucksburn for nearly thirty years, and in 2021, we opened our second short breaks centre in Kaimhill, to support young people with more complex physical and health requirements.
We provide children and young people with a safe, nurturing, homely environment. We enable them to explore their interests by offering experiences and opportunities to develop skills, build relationships and have fun. Our short breaks can range from a few hours to more extended overnight stays.
---
Care at Home
Sometimes our young people just want to be cared for in their own homes, where they feel most comfortable. Our Care at Home service supports young people with personal care in their own environment. We also work with parents and provide them with behaviour support strategies, to equip children for significant changes in their lives.
---
The Inclusion Service
The Inclusion Service helps children aged 5-18 who cannot access mainstream education services. We offer a variety of support to reintegrate them back into the school environment.
We know that support will be different for every child. We are therefore flexible in the way we help young people to develop the knowledge, skills, self-regulation, and resilience needed to manage life's demands and expectations. Where reintegration into mainstream education is not possible, we can support young people to explore alternatives to further their education.
---
Are you interested in working at our disability services in Aberdeen?
If you are a caring and compassionate person with social care experience, we would encourage you to consider applying to work with us. We are looking for Care at Home Staff and residential and community-based Young People's Workers to join our supportive and dynamic team. We offer a competitive salary, all the training you need, and excellent benefits for all our staff.
For more information and to apply, please visit: