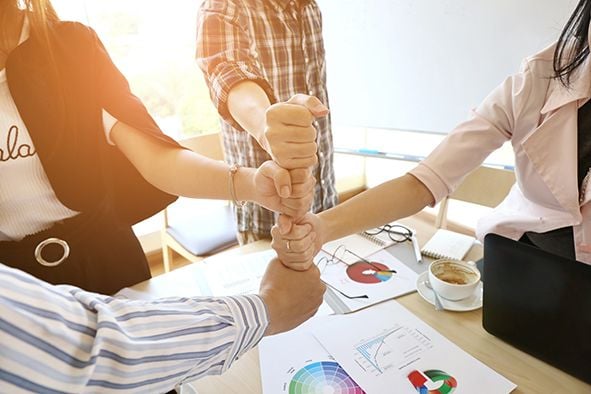 Social enterprises are businesses that are changing the world for the better. Like traditional businesses they aim to make a profit but it's what they do with their profits that sets them apart – reinvesting or donating them to create positive social change.
During this last year we have seen a stream of social enterprises starting up in Aberdeenshire. Many people are looking to address their work/life balance by starting up an entrepreneurial business. Some of these businesses become social enterprises and take the legal form of Sole Trader, Community Interest Company, Company Limited by Guarantee or a Scottish Charitable Incorporated Organisation (SCIO) to name a few.
But what is a Social Enterprise?
A Social Enterprise is an organisation that is carrying out some form of trading whether it be with goods or services. The difference between a Social Enterprise and a charity is that Social enterprises aspire to generate an independent income generation and are nor reliant on funding. Key components of a social enterprise include:
Developed with strong social and/or environmental purposes at its core
Having an Asset Lock that ensures any profit is reinvested into the organisation.
A dissolution clause that stipulates that on wind up assets are transferred to a similar organisation with similar social
An aspiration for financial independence through income generated trading.


Register for the online AVA Social Enterprise Forum: Wed 26th January 2022, 10am - 12 noon.

At AVA our Social Enterprise specialist, Aileen Longino, works with a wide variety of social enterprises across Aberdeenshire. We are looking to establish regular forums dedicated to social enterprises and establish a network across Aberdeenshire. If you are looking to set up a social enterprise or are already established and need some support moving forward and adapting to our ever changing landscape contact Aileen Longino at: aileen.longino@avashire.org.uk or Tel: 07824 096531.