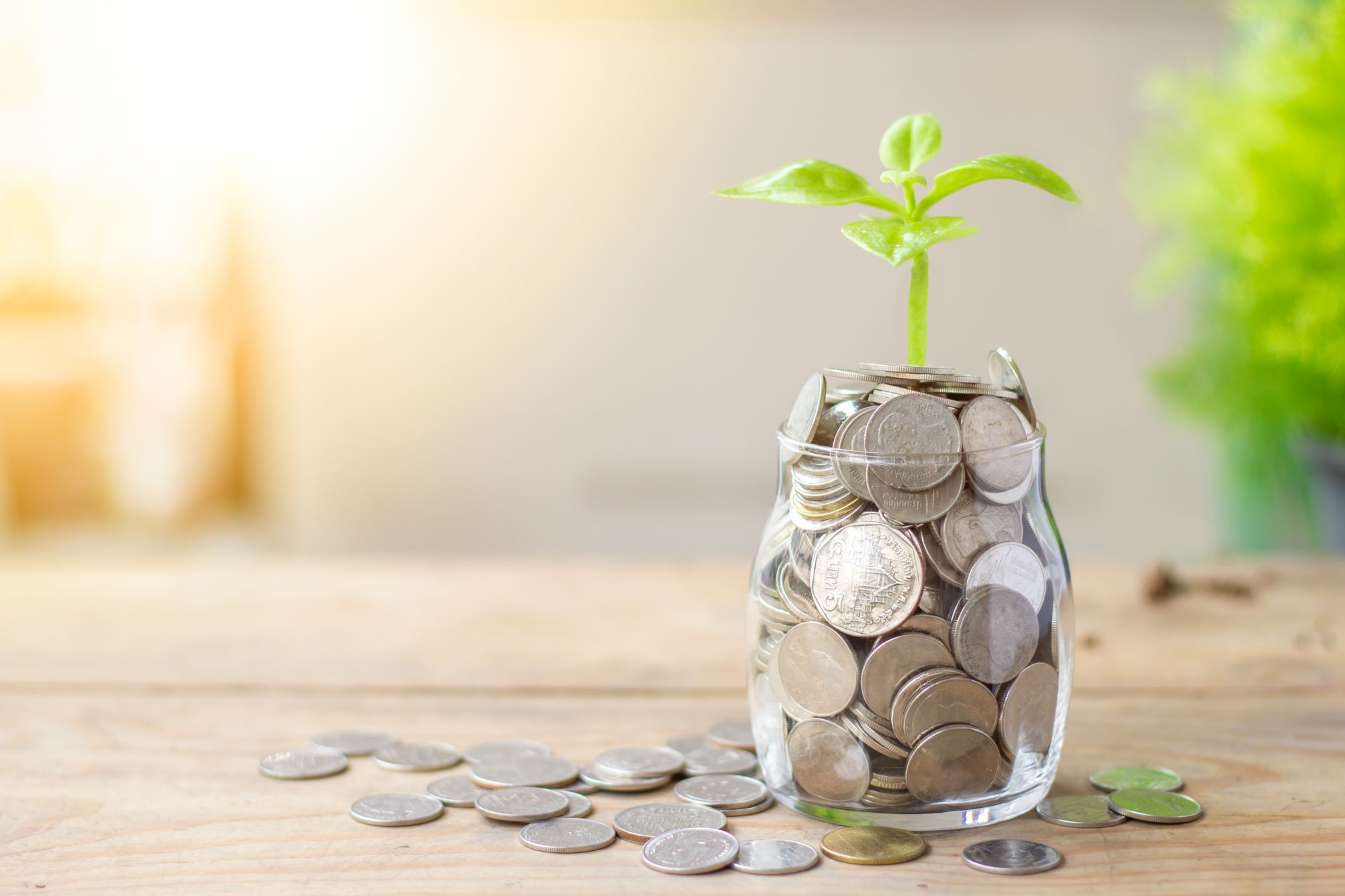 Covid-19 Funding Opportunities
Throughout the pandemic, AVA has developed a file of Covid-19 funding information that can be downloaded and shared. We've done some of the filtering of information for you and made it easier to find the approriate fund for you to apply to. The document will usually be updated on a weekly basis and will show funds that are open at the time of publishing.
You can download the file by clicking here.
General Funding Opportunities
Community groups operating across Aberdeenshire are welcome to request a funding search to be carried out by our Funding Officer, Donna Speed and she can be contacted by emailing donna.speed@avashire.org.uk and calling 07964 036821 or 03718 110008.
In addition to the funds shown below, you can search for funding opportunities on the Funding Scotland website by clicking here.
Marsh Christian Trust offers up to £2,000 unrestricted funding, and supports healthcare and social welfare projects. https://www.marshchristiantrust.org/grants
Henry Duncan Grant offers up to £8k per year, for up to 5years. The 2020 theme is enabling families to cope with the impacts of poverty. https://www.corra.scot/grants/henry-duncan-grants/
Allen Lane Foundation aims to fund work which will make a lasting difference to people's lives, reducing stigma and discrimination. They support projects working with people experiencing mental health problems. https://allenlane.org.uk/our-aims-criteria/
Youth and Philanthropy Initiative Scotland - Aberdeenshire
YPI is run by the Wood Foundation and is an active citizenship programme which has seen £4m granted to grassroots social services charities championed by young people. Each secondary school is responsible for directing a £3000 YPI grant to a local charity through a unique programme of teamwork, research and competition. There are 15 secondary schools taking part in YPI in Aberdeenshire. Find out more about YPI here: https://www.thewoodfoundation.org.uk/developing-young-people-in-scotland/youth-and-philanthropy-initiative/
The Stafford Trust offers funding of £500 - £5,000 to registered charities. http://www.staffordtrust.org.uk/apply-for-a-grant/
AVIVA Community Fund offers grants to local projects. https://community-fund.aviva.co.uk/voting/campaign/getinvolved
The Sainsbury Family Charitable Trusts is the operating office of 17 different independent grant-making trusts established by members of three generations of the Sainsbury family. http://www.sfct.org.uk/
The Climate Challenge Fund provides grants and support for community-led organisations to tackle climate change by running projects that reduce local carbon emissions. https://www.keepscotlandbeautiful.org/sustainability-climate-change/climate-challenge-fund/
Shell Small Grants are awarded to support community groups and organisations within the Aberdeenshire Council area of Buchan, especially projects that will improve the quality of life for local people and have a focus on community safety. Further details and applications forms are available from Buchan Development Partnership telephone 01771 613584.
The MacRobert Trust offers grants for a broad range of projects. http://www.themacroberttrust.org.uk/grant-making/monetary-awards/themes-sub-themes/
Bank of Scotland Foundation offers up to £25,000. https://bankofscotlandfoundation.org/funding-programmes
Children in Need offers small and main grants of up to £10,000 and above. http://www.bbc.co.uk/programmes/articles/1N4ddmFHns8VPKjyp3PMYwn/apply-for-a-grant
Henry Smith offers between £20,000-£60,000 per year, for up to 3 years, for Improving Lives and Strengthening Communities. https://www.henrysmithcharity.org.uk/explore-our-grants-and-apply/
Asda Foundation offers five types of funding. https://www.asdafoundation.org/what-we-fund
Morrisons Foundation funds various projects. https://www.morrisonsfoundation.com/
Co-op Local Community Fund supports various projects. https://www.coop.co.uk/membership/local-community-fund
The Fore offers funding of up to £30,000. http://www.thefore.org/charities/
Charles Hayward Foundation has small and main grants. Their funding is available for Social and Criminal Justice, Heritage and Conservation, Overseas and Older People. http://www.charleshaywardfoundation.org.uk/
Barrack Charitable Trust offers up to £5,000. http://thebarrackcharitabletrust.co.uk/advice-to-applicants/trust-categories-of-interest/
Ryvoan Trust offers funding for inspiring, effective and innovative projects. http://www.ryvoantrust.com/
Esmee Fairbairn supports a broad range of projects. https://esmeefairbairn.org.uk/what-we-fund
B&Q operates a community re-use scheme through all stores. https://www.diy.com/corporate/community/waste-donation/
The Pilgrim Trust funds Preservation and Scholarship, and Social Welfare. https://www.thepilgrimtrust.org.uk/grants/
The Architectural Heritage Fund offers project viability and development grants. http://ahfund.org.uk/grant/
First Port has Start It and Build It grants of up to £20,000. http://www.firstport.org.uk/funding
The Mickel Fund supports the advancement of education, the prevention or relief of poverty, the advancement of health and the saving of lives, the advancement of the arts, heritage, culture & science, and the advancement of public participation in sports. http://mickelfund.org.uk/application-process/what-we-fund/
Trusthouse Charitable Foundation funds capital and revenue costs. http://trusthousecharitablefoundation.org.uk/grants/
Garfield Weston supports a broad range of charities across the UK that make a positive difference. https://garfieldweston.org/what-we-support/
Tudor Trust offers grants of around £10,000 and above, and this an be multi year funding. http://tudortrust.org.uk/what-we-do/about-our-grants/
Scotmid Co-op Community Grant offers up to £500. https://www.scotmid.coop/community-and-charity/supporting-local-communities/community-grant/
Marr Area Partnership Initiative Grant offers up to £750. http://www.marrareapartnership.org.uk/funding/
Idlewild Trust funds Arts and Conservation projects. http://idlewildtrust.org.uk/our-programmes
There are some great funding ideas on the Youth Link Scotland funding directory: https://www.youthlinkscotland.org/funding/funding-directory/
The Keith Builders Community charity provides financial support to aid local charities, groups, organisations and projects. http://www.keithbuilders.co.uk/content/charity-0
Easyfundraising: collect free donations every time you shop online the easyfundraising way. https://www.easyfundraising.org.uk/
It doesn't cost you a penny extra. When you shop the easyfundraising way with one of their 3,249 shops and sites they give us a commission for your purchase.
The Inverurie Youth Sports Foundation is open for applications in Aberdeenshire. Since its start in 2014, IYSF has provided funding to support a wide range of different sports, helping individuals and local clubs to develop and achieve their sporting goals. https://www.iysf.org.uk/how-to-apply. Funding is available to help support the development of youth in sports.
Jo Walters Trust offers funding in Aberdeenshire. The trust also supports projects which provide educational opportunities to people in the outdoors. http://www.jowalterstrust.org.uk/
Mary Salmond Trust offers up to £500 for North East projects. http://marysalmondtrust.com/guidelines.html
Cairngorms National Park travel grant
The scheme is now open to all schools in Scotland and voluntary groups who experience disadvantage, to make educational trips to the Cairngorms National Park. Grants of up to £200 or 75% of travel costs are available to cover the costs of transport, which is known to be a key barrier to these groups visiting the Park. http://cairngorms.co.uk/park-authority/funding/travel-grant-scheme/
The Swire Charitable Trust offers funding for community and social welfare, education and training, and heritage. The Swire Charitable Trust's aim is to help deliver positive and lasting change to UK society. https://www.swirecharitabletrust.org.uk/our-work/…
National Lottery Awards for All offers funding from £300 to £10,000 to support what matters to people and communities. https://www.biglotteryfund.org.uk/…/scotland/awards-for-all…
Big Lottery Young Start funding is open for applications. £10,000-£50,000 is available to create opportunities for children and young people aged between 8 and 24 to help them realise their potential. https://www.biglotteryfund.org.uk/youngstartfund
Weir Charitable Trust. The average grant is typically around £3,500, although applications for larger amounts will be considered. To be eligible, proposals must address one of the following areas: health, sport, culture, recreational facilities and animal welfare. http://weircharitabletrust.com/what-we-fund
Aberdeen Asset Management Charitable Foundation concentrates on two main areas for grants: local communities and emerging markets. https://www.youthlinkscotland.org/…/aberdeen-asset-managem…/
The Princes Trust Development Award offers funding to train, learn or help get a job for 14-25 year olds. Priority is given to activities that have a focus on particular communities in Scotland and are registered charities, social enterprises, community interest companies and/or other charitable entities providing social impact that do one or more of the following: support rural regeneration as part of a community development project and have a housing component that supports the local community where the regeneration project is taking place. Projects involving community ownership in rural areas are likely to be given the highest priority. https://www.princes-trust.org.uk/he…/get-funding-train-learn
Life Changes Trust offers funding programmes for people affected by dementia and care experienced young people. http://www.lifechangestrust.org.uk/trust-funding
Life After Stroke Grants are available from the Stroke Association. Life After Stroke Grants provide a one off payment of up to £300 to fund vital home or personal equipment, or by funding support to become active in your community. https://www.stroke.org.uk/finding-…/life-after-stroke-grants
Community Transport Funds
Groups and organisations interested in setting up a new community transport service, or existing groups who require funding to set up a new service/purchase equipment not already fully grant funded are invited to apply to Aberdeenshire Council for a one-off small grant of up to £3,000 to assist with up to 75% of the project costs. Applications can be made until 1 February 2020 and will be considered on their individual merits and awarded subject to the overall budget allocation. If you think your group may benefit from this please contact Heather or Marion in the Passenger Transport Unit on 01467 539084 to discuss your project.
Tesco Bags of Help funds 225 projects in Scotland every 2 months. You can apply now for up to £4,000 for projects that bring benefits to the community. https://www.groundwork.org.uk/sites/tescocommunityscheme
Northsound Cash For Kids funds both individuals and community groups. Cash for Kids will award grants to children who are 0 to 18 years old, who are sick, disabled, disadvantaged or suffering from abuse or neglect. The applicants must reside in the Northsound radio transmission area. https://planetradio.co.uk/northsound/charity/info/grants-9/
National Churches Trust offers grants of up to £40,000. From repairing a roof to helping to install an accessible toilet - and many other projects - their grants help people to continue to serve, and to serve better, their local communities. http://www.nationalchurchestrust.org/our-grants
The Peter Harrison Foundation offers funding through the Opportunities Through Sports programme. The Trustees wish to support sporting activity or projects which provide opportunities for people who are disabled or otherwise disadvantaged to fulfil their potential and to develop other personal and life skills. http://www.peterharrisonfoundation.org/opportunities-throug…
Will Aid is a special partnership between the legal profession and nine UK charities. Every November, participating solicitors waive their fee for writing a basic Will. Instead, they invite clients to make a voluntary donation to Will Aid. http://www.willaid.org.uk/will-aid-charities
The Rural and Islands Housing Funds (RIHF) can help you build new homes, change buildings into homes, make empty homes ready to rent or sell. https://www.mygov.scot/rural-housing-fund/overview/
Cattanach Trust offers funding of £3,000-£25,000 per year. You must be working with young children (under 3) and their parent/families, or with a parent/families expecting a baby in Scotland. Families experiencing deprivation or in crisis will be given priority. Their Dads Fund is an additional funding stream for projects which focus on dads and young children. http://www.cattanach.org.uk/faq
Turn2us is a national charity that helps people in financial hardship gain access to welfare benefits, charitable grants and support services. https://www.turn2us.org.uk/