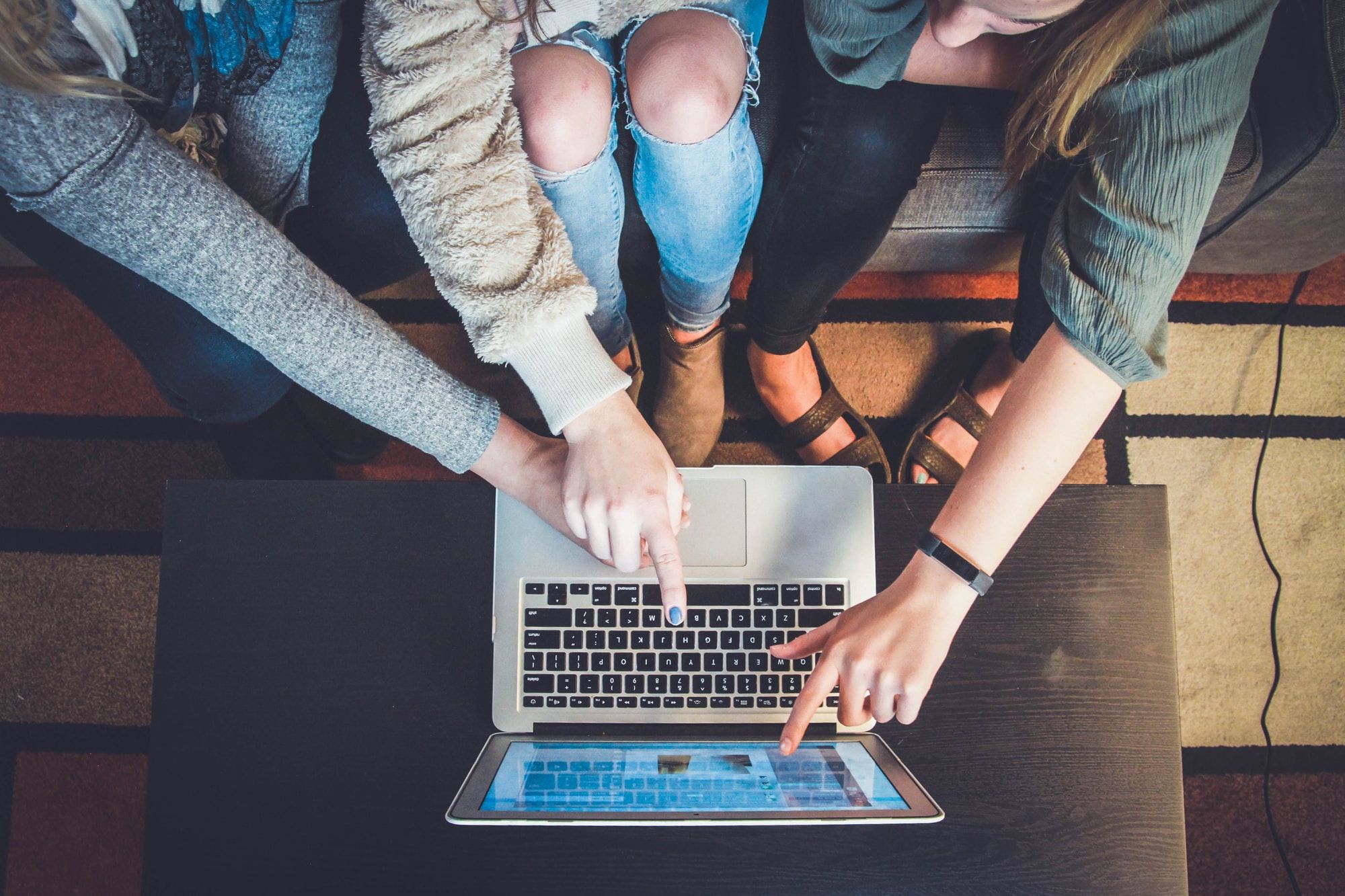 This page will be updated monthly to provide up-to-date links to consultations relevant to the third sector. Please send information about live consultations to: Lindsay.Allardyce@avashire.org.uk.
LOCAL CONSULTATIONS
Aberdeenshire Council Equalities Outcomes 2021-2025
Aberdeenshire Council are in the process of developing new equality aims for 2021-25, focusing on 'protected characteristics' which can apply to all of us, for example age, sex, race, disability, religion, and sexual orientation. Developing equality aims is something that local authorities are required to do.
An important step in this process is getting the views of Aberdeenshire residents and identifying what areas they need to focus on improving people's life opportunities. The pandemic has had a significant impact on all of our lives and this will need to be considered in their planning to ensure they support those who need it most. They also need to report on their progress in making improvements since 2019.
The survey is open until 14th March. There will also be some other ways to contribute and be involved, for example, you can submit a story of your experience, or after the survey, potentially be involved further as part of a community conversation.
Support is available for putting your views forward if you need it. If you have any queries, please contact our Engagement & Equalities team on 01467 538029 or email equalities@aberdeenshire.gov.uk.
Please find the survey here.
Tackling Food Poverty
Following raised awareness of a potential increase around hidden poverty in our communities due to Covid-19, statistics are being collated by Aberdeenshire Council and partner organisations to identify areas requiring support. See link to a short survey to gather your understanding/experience of food poverty in the area you work or volunteer in.
See also link to the document "Human Right's approach to tackling food insecurity" which has been added to the partnership resource page.
Please find the survey here.
Child and Adolescent Mental Health (CAMHS) Survey
Could you help to inform the work of Aberdeenshire Council's multi-agency GIRFEC group who aim to improve services for children and young people with disabilities?
AVA work alongside Aberdeenshire Council, NHS Grampian's CAMHS and partners including North East Police Division to support families across the local area. The CAMHS service is currently developing its neurodevelopmental clinical pathway and as part of this we are really keen to hear from service users about their experience of neurodevelopmental assessment. This includes assessments for conditions including autism and ADHD led by the service.
If you are a young person aged 12 - 18 who has been through the CAMHS neurodevelopmental pathway assessment process, or a parent or carer of a child who has been supported in this way the team would like to hear from you.
Your views will help develop services for you and other children and families.
Survey for 12-18-year-old: https://bit.ly/2MqxQzW
Survey for parents and carers: https://bit.ly/2Mhkfep
All responses are anonymous. Both surveys close on Monday 22nd February.
Aberdeenshire Alcohol & Drug Partnership along with with Aberdeen City Alcohol & Drug Partnership are looking to develop a hospital drug liaison service, something that currently does not currently exist in Grampian. To strengthen their bid for funding, they are looking for people with lived experiences to help guide all stages of this project.
All feedback is of course welcome, however they are particularly looking for those who have had a stigmatising experience in hospital – what needs to change and how can improvements be monitered? Equally, If you've had a great experience in hospital, what was so good? Finally, how might community members want to get involved in the development of this service and it's ongoing monitoring?
Please email your experiences to wayne.gault@nhs.scot.
The Aberdeenshire Community Sport Hub initiative would like feedback from sport clubs on what their training requirements will be for the upcoming year. This survey is open to all sport clubs in the Aberdeenshire area. Your valued responses will help to shape the local training calendar for 2021. The deadline for completing the survey is 8th January 2021 and it would be appreciated if one key representative from each club could complete it using the following link:
Community Sport Hubs - Club Training Survey (surveymonkey.co.uk)
The Aberdeenshire Community Sport Hubs will be working to further develop across 2021 and would encourage any clubs not currently involved to get in touch with one of the projects. For more details on the aims of the project and details of local contacts please visit:
Community Sports Hubs - Live, Life Aberdeenshire
Help to support people with cancer live life as fully as they can
Aberdeenshire Health and Social Care Partnership (AHSCP) and Macmillan are working together to scope out the possibilities of implementing a programme of 'Prehabilitation' to people in Aberdeenshire who have been newly diagnosed with cancer.
Prehabilitation is like Rehabilitation only it happens before someone has their treatment. It aims to support the mental wellbeing, diet and physical activity, to give them the best preparation possible for their treatment and or surgery.

AHSCP and Macmillan would very much appreciate the chance to hear from anyone affected by filling in their survey https://www.smartsurvey.co.uk/s/8A1G7X/ or by speaking to you on the phone or via video link.

If you have any further questions or suggestions, please contact Amy Anderson on amy.anderson8@nhs.net​, or call Amy on 07876 258 891.
NATIONAL CONSULTATIONS
Early last year, the UK Government announced plans to introduce a law which would require own-ers and operators of public spaces and venues (publicly accessible locations) to put in place measures to keep the public safe from a terrorist attack.
The new 'Protect Duty' will take account of the lessons learned following the terrorist attacks in 2017, as well as more recent attacks. The proposals also follow discussions with victims' groups such as the Martyn's Law campaign, established by Figen Murray whose son was killed in the Man-chester Arena attack.
This new law would require venue operators to consider the risk of a terrorist attack and take pro-portionate and reasonable measures to prepare for and protect the public from such an attack.
This could include increased physical security, having training in place, incident response plans and exercises for staff on what to do during an attack.
This consultation will now seek the views of organisations on the following issues:
Who would a Duty apply to?
What would a proposed Duty require stakeholders to do?
How should compliance work?
How would Government support those affected by a Duty?
You are encouraged to read the Protect Duty Consultation document where further information can be obtained. This is your opportunity to take part in this consultation process and to have your say in how the Protect Duty is developed and progressed.
The consultation will close on 2 July 2021 and can be accessed here.
New Survey on state of Third Sector now
Last year the TSI Scotland Network carried out an extensive survey to gather information which helped shaped responses to Scottish Government and support the sector.
They are now inviting local organisations to again take part in a survey in conjunction with Nottingham Trent University and supported by ACOSVO. The survey will take about 5 minutes and you will be entered into a Prize Draw.
Please go to the link here to complete.
Voluntary Health Scotland conduct survey exploring enablers and barriers to uptake of the COVID-19 vaccine
Voluntary Health Scotland is conducting research to help ensure equitable distribution of the COVID-19 vaccine, among all those who need it and would like your help to complete a short survey. They would like to identify who you think the vulnerable demographics are who for a range of reasons may not access the vaccine, even if they are offered it. They would like to identify what those barriers to accessing the vaccine are as well as what can act as an enabler to increase vaccine uptake. They would also like to hear what organisations think about the public facing communication so far regarding the vaccination programme and how this could be improved? They are also interested in hearing about the role of the voluntary and community sector is already playing in supporting the vaccination programme, what more can be done and what resources required.
To participate, you can take the survey here.
The deadline for completion of the survey is Friday 19th February.
If you have any questions or comments please contact Kiren.Zubairi@vhscotland.org.uk
Police Scotland's Use of Body Worn Video
Police Scotland are seeking views to help shape the use of Body Worn Video by their police officers when interacting with the public. This survey provides the opportunity for you to be part of an ongoing conversation to help shape the deployment of Body Worn Video in Scottish policing. This starts with the use of Body Worn Video by our Armed Response Officers.
The survey should take no longer than 15 minutes to complete and can be taken here.
Scottish Injecting Equipment Provision (IEP) Guidelines
The Scottish injecting Equipment Guidelines for services providing people who use drugs with harm reduction equipment and advice have been updated. A consultation for the revised guidelines for the wider drugs field, including people who currently inject drugs, those who work with them and those in strategic roles has now been launched.
To participate, please book here.
Diabetes UK Scottish Election Survey
With the Scottish elections on the horizon this year in May, and with the ongoing impacts of Covid 19 being felt in homes and hospitals across the country, Diabetes UK are asking: What factors are important for you right now in managing and living well with diabetes?
The results if this survey will inform the key campaigns Diabetes UK focus on in the next Parliament and produce materials to support this in order to achieve a Scotland where diabetes can do no harm.
To complete the survey, visit here.
Parents and Carers Survey
If you are a parent or carer with children at school, Child Poverty Action Group (CPAG) really want to hear what you have to say about how you are coping during this academic year, particularly if you are facing money worries. CPAG are also are asking children and young people around the UK about school during coronavirus.
Click here to complete the Parents and Carers survey.
Click here to complete the Children and Young People survey.
Strengthening Scottish Charity Law Survey
This engagement follows on from a previous consultation in 2019 which sought views on potential improvements to the statutory charity regulation framework in Scotland. The consultation looked at proposals put forward by the Scottish Charity Regulator (OSCR). The proposals broadly focus on improvements to charity law that would increase transparency and accountability in order to maintain public trust and confidence in charities and OSCR.

The Scottish Government want to hear from people working in and with the charity sector, members of the public, and anyone with an interest in charity law. This engagement will build on the previous consultation responses and will assist the Scottish Government in deciding the next steps for charity law.
For more information, and to participate, please visit here.
The Disabled Children and Young People (Transitions to Adulthood) (Scotland) Bill
The aim of the Bill is to improve outcomes for disabled children and young people in the transition to adulthood. It seeks to achieve this by requiring the Scottish Ministers to introduce, and to implement, a National Transitions Strategy to improve outcomes for disabled children and young people in the transition to adulthood; by requiring the Scottish Ministers to assign to a member of the Scottish Government, or to a junior Scottish Minister, special responsibility in relation to the exercise of their functions under the legislation; and to require local authorities to introduce a transitions plan for each disabled child and young person to ensure that each disabled child and young person receives appropriate care and support before, and during, the transition to adulthood.
Read the Bill here
Submit your views here
Procurement Reform (Scotland) Act 2014
Post-legislative scrutiny
Under the Procurement Reform (Scotland) Act 2014, public bodies are required by law to consider how their procurement activity can be used to improve the economic, social and environmental wellbeing of their area and how they will facilitate the involvement of SMEs, third sector and supported businesses and promote innovation.
The Economy, Energy and Fair Work Committee has launched a call for views on the Procurement Reform (Scotland) Act 2014.
The deadline for submitting evidence is 18 December 2020.
Click here for more information.
The impact of the COVID-19 pandemic on equalities and human rights
What Groups and Individuals in Scotland are disproportionatley impacted by Coronavirus?
This inquiry seeks to identify the evidence that some groups of people are experiencing disproportionately negative impacts of the coronavirus, and by some of the measures taken to deal with it. The inquiry will look at the measures the Scottish Government and other public bodies, including regulatory and oversight bodies, can take to help. It will also examine measures taken by public bodies and the impacts they may have on equality and human rights.
The Committe want to hear your views on:
which equality groups are being disproportionately negatively affected by the coronavirus, and by some of the measures taken to deal with it
what equality and human rights impacts there have been
what the Scottish Government can change or improve to mitigate against these impacts
The Committee is not able to take up individual issues raised in this inquiry, but if you would like support or advice you can contact your Constituency, or Regional MSPs.
Read more and take part here.
Inquiry Into the Future of Social Care
An Inquiry into Social Care has recently been launched by the Scottish Parliament's Health & Sport Committee. As you know, the future of health and social care is an issue of growing importance within local communities across Scotland. More and more people are keen to ensure that their needs and expectations are met in increasingly challenging circumstances being faced by NHS Boards and local authorities. As part of its Inquiry, the Committee is seeking views from people with lived experience of receiving adult social care or being a carer for someone receiving care. They would like to hear:
Individual stories and experiences of social care in Scotland
What people would change about their experience of social care.
Within this, the Committee is keen to receive responses to the following four questions:
How should the public be involved in planning their own and their community's social care services?
How should Integration Joint Boards commission and procure social care to ensure it is person-centred?
Looking ahead, what are the essential elements in an ideal model of social care (e.g. workforce, technology, housing etc.)?
What needs to happen to ensure the equitable provision of social care across the country?
Read more and take part here: https://www.parliament.scot/parliamentarybusiness/CurrentCommittees/113970.aspx
Scottish Government Consultation Hub
The Scottish Government wants to make it as easy as possible for those who wish to express their opinions on a proposed area of work to do so in ways which will inform and enhance that work. They have a consultation hub on their website where you can view and take part in consultations as well as see consultations that have already been archived. Visit the hub here: https://consult.scotland.gov.uk/