Volunteer and have fun!
Posted on
by Lindsay Adam, former AVA Development Officer

Well, Sunday is not exactly the most exciting day of the week is it? So when I was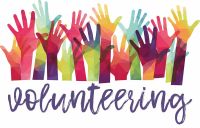 offered the chance to get involved with "Contact the Elderly" tea parties on a Sunday, I thought why not give it a go?
The format is simple. A host volunteer holds a Sunday afternoon tea party once a month, and the drivers take a vulnerable older person to tea. Guess which role I chose? The driver - this means I get to munch a range of sandwiches and home bakes, nose around a variety of houses, several of which have stunning locations and views of Bennachie. One family at Fetternear have a view from their back garden to die for, and walk down to the river Don for family canoeing trips. No, I am not jealous at all.
I have heard some amazing life stories, which demonstrate great resilience and cheerfulness in the face of illness, adversity and conditions to be managed. My ladies and gentlemen have always been grateful for my driving since they see it as a great sacrifice. I am always surprised they think that, when I gain all of the above.
Why not give it a go, particularly if you are a "people person". One of our drivers was chronically shy and it has helped him too. You will increase your networks, knowledge and personal resilience and make others happy. Helping others makes you happy too.
We can assist you here at Aberdeenshire Voluntary Action, with volunteering advice and suggestions in our roles as Development Worker. Get involved and you won't regret it.
Contact Lorna Sandison at: volunteering@avashire.org.uk or 07964 036605.