Member Spotlight: Befriend A Child
Posted on



by Hannah Adam, Befriend A Child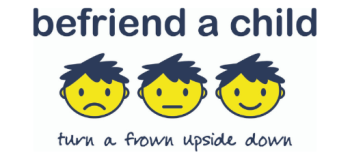 Befriend A Child are a charity who offer 1:1, group befriending, mentoring programmes and projects to children growing up in difficult life circumstances across Aberdeen City and Aberdeenshire.
We match children and young people referred to us with trained volunteer befrienders and mentors who act as positive adult role models, enjoying regular outings with the aim of increasing the children's confidence, self-esteem, helping them learn new skills and ultimately show them more of what life has to offer.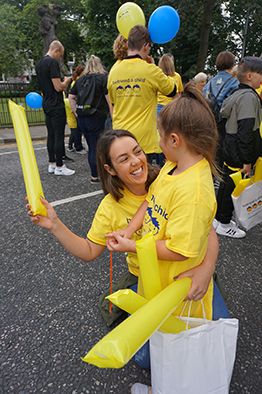 Volunteer befrienders and mentors wanted Since the beginning of the pandemic, we have seen referrals to our programmes spike by 48% with more young people than ever before in need of a befriender or mentor and we are currently recruiting volunteers to join us in changing the lives of local children and young people.

We are looking for volunteer befrienders and mentors who can bring enthusiasm, fun and stability to the life of a local child or young person through regular outings and activities. Volunteers can apply individually or as a couple and aren't required to have worked with children before as full training and regular support is given from the experienced staff team.
'Our role is to provide the child with a friend, an adult they can trust and learn from, but the friendship goes both ways. I'm as excited for outings as my befriendee, and I look forward to the days when we go out. I'm always eager to hear what they've been up to and what new things they've tried, and they're happy to teach me and get me to try these things.'
- Siobhan Caughey, Volunteer Befriender, Befriend a Child.
Following training and a PVG certification, volunteers are asked to give a minimum commitment of one year to the young person they are matched with. Volunteer befrienders spend 2-3 hours a fortnight with their befriendee and mentors spend 2-3 hours each week with their mentee.

'We would love to hear from individuals and couples who want to make a real difference to the life of a local young person, to help build skills, nurture interests, discover new experiences together and to offer a safe space allowing for growth and development for the young person and yourself.'
– Aleisha Douglas, intandem Mentoring Coordinator, Befriend A Child.
---
Enquire about volunteering with Befriend A Child by emailing volunteer@befriendachild.org.uk.
Fundraise for Befriend A Child
If you are interested in taking on a fundraising challenge or hearing more about our upcoming fundraising events we would be delighted to hear from you, please contact Bethany Hogg on bethany@befriendachild.org.uk for more information on how your funds can help Befriend A Child.