Moving on up at Fly Cup
Posted on

It is a new year and Fly Cup Catering in Inverurie is kicking off 2019 by exploring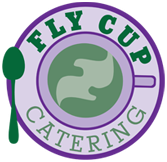 some exciting growth opportunities for the charity and the local community. Fly Cup, on Burghmuir Circle in Inverurie, is a local charity which supports adults with learning disabilities (trainees) to learn life and employability skills through training and working in its coffee shop, kitchen, bakery and meeting rooms in addition to delivering an external catering service.
Fly Cup started the new year by launching a feasibility study to consult with the local community on opportunities to be contemplated as part of its growth plans. Among the ideas are an extension of opening hours (both early and later opening times), menu changes and offering some training courses from its extensive portfolio to members of the public and external organisations. Bookings for Fly Cup's recently refurbished multi-purpose meeting space are also booming and a great income generator and consideration is being made to also open on Sundays to welcome more business.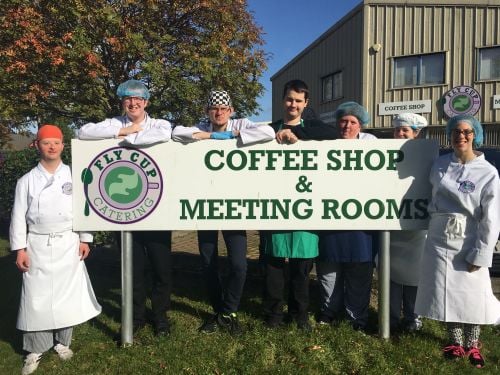 The charity is progressing well towards its aim of becoming an SQA accredited centre to deliver SVQ's in professional cookery, hospitality services, personal development and administration recognised at a national level. This will aim to enhance the experience and more importantly—the choice—for Fly Cup trainees through an accredited training and practical skills development journey.
Fiona Allan, Chairperson of Fly Cup Catering said: "We are reviewing all of the opportunities open to Fly Cup to offer more choice and variety for the local community in addition to supporting current and future trainees and generating more income for the charity to support the work we do.
"Our Board and staff team are very much looking forward to the challenge of expanding our business while still remaining true to our main aim of supporting adults with learning disabilities."
It is exciting times ahead for Fly Cup – with a new team and structure in place - and the perfect time to join the Board of Directors to help guide, shape and influence this thriving charity. Fly Cup is currently seeking applicants to serve on its Board - including the role of Treasurer - and is urging any interested parties to get in touch to discuss bringing their skills to the table. Fly Cup is keen to hear from anyone with public, private or not-for-profit experience and a passion for the charity's mission and values and is particularly seeking members to contribute to its finance and business capacities. The time commitment for this voluntary unpaid position is meetings every four to six weeks and support to implement the action plan between Board meetings.
If you are interested in joining a committed, diverse and talented team - responsible for the strategic direction, governance and development of a flourishing charity and drawn from a wide variety of personal and professional backgrounds - please contact Fiona Allan, Chairperson at fiona@fjaconsulting.co.uk.
Fly Cup calls for support for stained glass entrance transformation project
Fly Cup is calling on the local community to support the transformation of its coffee shop entrance to raise funds for the organisation. The entrance to Fly Cup's coffee shop will be installed with stained glass which has been designed
by local artist Roselyne O'Neill and the panels portray cupcakes, tea cups, teapots, pathways and the spectacular Bennachie. See the proposed design in the photo below.
This is one of the organisation's biggest fundraising projects and individuals and businesses are being urged to support it. A side panel is priced at £250 per piece, with a top piece costing £100 and all supporters' names will be engraved on a plaque and promoted on the organisation's website and on social media.
Chairperson at Fly Cup Catering, Fiona Allan said: "We invite the local
community, both individuals and businesses, to get behind Fly Cup to
see this stained glass entrance project come to fruition. We are excited to
see the entrance be transformed with the unique design whilst raising
vital funds to provide more opportunities for adults with learning
disabilities and make improvements to our facilities."