Inverurie Youth Sports Foundation
Posted on
Helping to promote the future development of youth in sport
Inverurie Youth Sports Foundation (IYSF) is a charitable foundation that was founded by local entrepreneur Steven Ferguson and his family. Steven and Wendy Ferguson have been inspired to support and promote the future development of youth in sport within the Garioch area. Since its start in 2014 IYSF has providing funding to support a wide range of different sports, helping individuals and local clubs to develop and achieve their sporting goals. These have ranged from:
Swimming

Gymnastics

Golf

Table Tennis

Figure Skating

Cross-country Skiing

Free-style Skiing

Wrestling
Boxing


Ice Dance

Cycling

Rugby


To-date IYSF has supported:
17 different sports

9 sports club/ organisations

3 para athletes

21 individual athletes including para athletes


The athletes IYSF support are completing at national, international and world level with several who have completed at the Olympics, Winter Olympics and Commonwealth Games.
The 2016 Summer Olympics included 28 sports and 5 additional sports are due to be added to the 2020 Summer Olympics. The only summer sports that have never been excluded from the Olympic program include athletics, aquatics (swimming has been in every Olympics), cycling, fencing and gymnastics (the discipline of artistic gymnastics has been in every Olympics).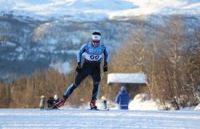 The only winter sports that were included in all Winter Olympic Games are skiing (only Nordic skiing) skating (figure skating and speed skating) and ice hockey!
How does IYSF help clubs and individuals?
For individuals IYSF provides financial support to individual participants in sport, for example, continue participating in sport, purchase equipment to take their sporting performance to the next stage or to enable them to attend national championships and competitions.
The foundation also supports local clubs, by providing financial support to a body looking to set up a new club where there is no existing club and there is substantial or convincing interest so long as that new club meets basic requirements e.g. open to all and "no barrier" to entry.
IYSF will provide financial support to clubs or organisations that wish to arrange open days to promote participation in sport.
IYSF will provide financial support to clubs or organisations that arrange coaching and advice by a well-known and/or high-performance athlete or coach in a given sport.
IYSF also welcome applications from local sports clubs for a funding grant from the Club Resource Fund. Eligible sports clubs must: (a) be a not-for-profit organisation; (b) have members who are mostly or exclusively young people; (c) be open to all without discrimination; and (d) be located in or around the Garioch area.
To download a funding application visit: https://www.iysf.org.uk/how-to-apply