Spotlight on AVA's Funding Officer
Posted on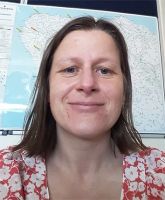 Hi, I'm Donna Speed and I joined AVA in 2016 as the Funding Officer. I love being part of the dedicated team at AVA, and in my part-time role I support community groups and charities across the whole of Aberdeenshire. I have a BA in Business Management and I am a member of the Institute of Fundraising. I have eleven years of experience in the Third Sector and a further twelve years in the private sector.
My role with AVA involves me carrying out tailored funding searches for groups. By staying up-to-date about grants at local, regional and national level I am able to offer ideas of where groups can apply for funding. My work days are varied, and I could be researching finding ideas for running costs, start-up costs for a social enterprise, a community asset transfer, installing an eco-energy heating system in a community hall, or a new sports facility capital build. I have a wide breadth of experience in supporting health and wellbeing, community, young people, elderly, disability, refugees, arts, heritage, children, and families projects. I enjoy supporting and learning about the diverse range of community groups and charities throughout Aberdeenshire, and I love hearing about groups who have successfully secured funding.
Recently I supported Ellon Talking Newspaper who provide a weekly audio recording of articles from the Ellon Times newspaper for the benefit of blind and sight impaired residents. These recordings are sent out weekly on a memory stick that can be played on a sound box provided or on a suitable computer. This is a fantastic service relieving isolation and improving health and wellbeing. As part of the tailored funding search I was able to offer a list of ideas of where they could apply for grants for some new sound boxes. I was also able to offer some suggestions for ongoing running costs.
"Thank you, Donna. I did not expect such a long list!
Will work my way through it." (Ellon Talking Newspaper)
I can offer short term funding solutions to ease cashflow, as well as offering longer term funding options to allow financial security and sustainability. I am also able to offer tips about writing grant applications and I can review funding applications.
Recently I attended the Scottish Institute of Fundraising Conference in Glasgow. What a fantastic event it was, packed with lots of interesting and fun workshops and presentations. There were 540 delegates attending over the two days.
I am also part of the Scottish Funding Officers' Forum which meets three times a year. These meetings are a great way of staying up-to-date about fundraising practice, and for sharing knowledge with Funding Officers from other Third Sector Interfaces. I enjoy learning about fundraising trends, funding diversification, corporate funding, events fundraising, online fundraising platforms, crowdfunding, and legacies etc.
Did you know there are over 9,000 Trusts and Foundations in Scotland? It's all about finding the ones with criteria that matches your requirements. Whether it be for capital or revenue costs, or even both. If you would like me to carry out a funding search for your group or charity, please get in touch at: donna.speed@avashire.org.uk or telephone: 07964 036821.