The Beginning Garden Group
Posted on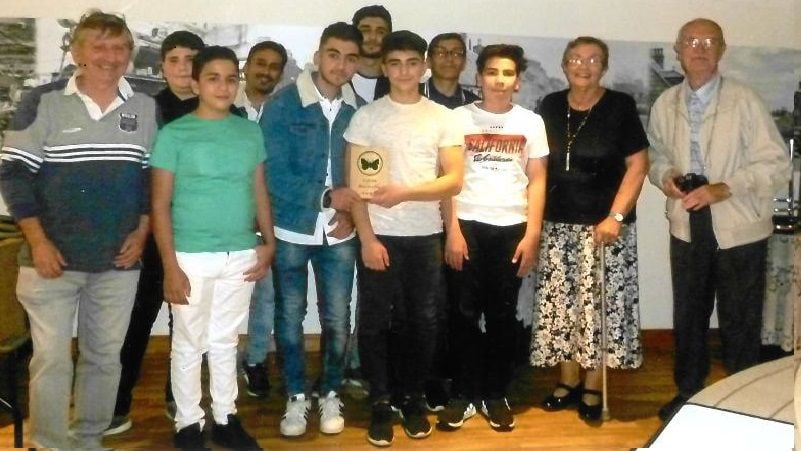 The Beginning Garden Group have made quite an impression...

The group was formed by seven young Syrian teenagers from Inverurie Academy who were taking part in the Duke Of Edinburgh Bronze Awards. In May 2018, the group started a three month project to help transform the gardens at Urybank House, a sheltered housing scheme. Urybank House is in the centre of Inverurie with a fairly large garden and for the last few years has been looked after by two resident Garden Caretakers, James Duff and Marjory Benjamin.

John Glover of Inverurie Environmental Improvement, who has been mentoring the Beginning Garden Group, introduced the teenagers to James and Marjory who were delighted to have them help with the gardens at Uryside House. "…they were a friendly and happy group who worked hard and listened to our advice on the tasks they were doing."
In August the group took on the additional task of maintaining the garden at the Inverurie Day Care Centre. They are also registered with the Royal Caledonian Horticultural Society and are undertaking the' Grow and Learn' modules of the Caley Awards.

The enthusiasm and hard work of The Beginning Garden Group has been recognised by Aberdeenshire Environmental Forum with the presentation of a Green Butterfly Award in September. The young men have also received an Horticulture Achievement Award from Inverurie Environmental Improvement.