The Ellon and District Men's Shed
Posted on

by Keith Stoker (Trustee Ellon and District Men's Shed)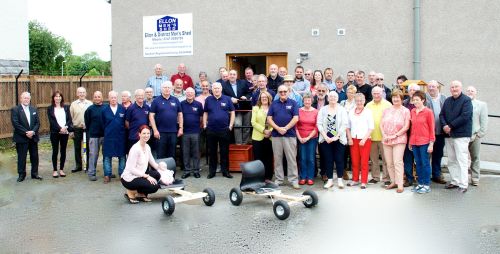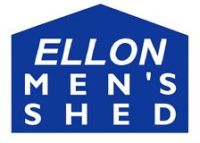 Our Shed continues to attract new members and have more weekly visitors on its open days of Mondays, Tuesdays and Thursdays from 10am to 4 pm. The beautiful summer has made our Shed activities even more enjoyable and many thanks to all those that have worked on our projects, donated to our Shed or just visited for a cuppa and given us the benefit of their experience.
Our Quiz night at the Ellon Golf Club went well and made a good contribution to our funds. We were also invited to put 3 players into the Ellon Golf Club pro-am in August.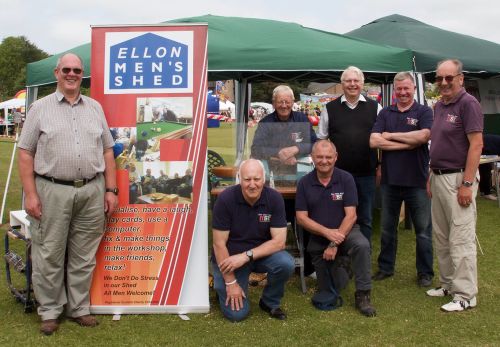 Our stalls at the Ellon Gala and Ellon Castle Gardens were a great success with the woodturning demonstrations and dry weather.
Our Men's Shed involvement along with the Ellon Church and Alzheimer's Association in the garden open weekend at Parkvilla, School Hill, Ellon was a further success with 170 visitors all enjoying tea and home bakes in the beautiful, sunny garden.
We have added engraved wooden sign making to our list of products and house signs are proving very popular.
The work has started to develop our garden area with the Co-op money. Three picnic tables are in place and two greenhouses have been kindly donated to feature in our garden. Pitmedden Recyclability have supplied pallet collars that are suitable for raised bed construction and these are being treated with preservative and installed. If anyone has paving slabs they don't want we would be pleased to come and collect. Please keep voting for our Men's Shed in the Esslemont Co-op, as the more votes we get the more money we get and there are still 2 payments to come.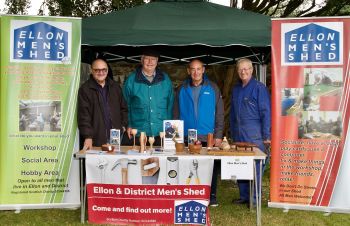 With 100 years since the end of the first world war upon us, the Royal British Legion Scotland Methlick Branch have created a Remembrance garden in Methlick and our Shed has constructed a sentry box and "on duty" soldier images in wood to be part of the garden that has the theme of "there but not there". The garden is a thank you to all those who supported the troops as they went to war followed by the final sacrifice.
More work has been done on the scenery of the model railway and completed sections are looking terrific. Changing some of the old engines to digital control has also progressed, even to the stage of having sound effects in the engine.
The money donated by Apache North Sea Ltd has now been used to buy our Defibrillator. Defibrillator training will start soon in the Shed and also cover CPR with the kit we have from the British Heart Foundation.
The Robertson Trust support Men's Sheds and have awarded our Shed 50% of our running costs for 3 years, which will take much of the anxiety out of continual fundraising and allow a more relaxed sustainability approach to our Shed.
Please come and see us at Hospital Road, Ellon, AB41 9AW.
Telephone: 01358 725849.
Email: ellonmensshed@gmail.com
Website: http://ellonanddistrictmensshed.blogspot.co.uk