Inspirational volunteering in Banff
Posted on
This month we are highlighting two inspirational volunteers from Banff who are raising money for separate causes close to their hearts.
Keri Gibson - "The Different Not Less Foundation"
Raising money and awareness about Autism and local groups/causes is the basis of this foundation.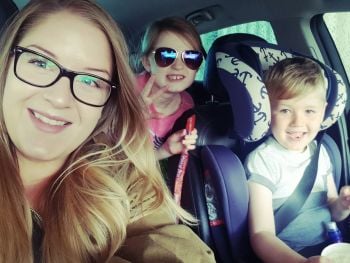 "My children - daughter Elena, 7 and son Rory, 6 - are my motivation. I knew parenting was never going to be easy, but when I found out my son was Autistic, I had to become a "different" parent in a sense. We all adapted and learned to cope with the trials that Autism brought but I know that not everyone can adapt as well and some need extra help offered by Autistic charities. However, without funding and fundraising, helping families wouldn't be possible.
Initially my goal was to raise money and awareness for Autism and Autistic charities. But after spending years on committees and helping out with events, I found that local groups/causes are also in need of fundraising help. So with that in mind I set up 'The Different Not Less Foundation' where raising money and awareness about Autism and local groups/causes is the basis of this foundation.
One of my previous events was a Pink Tribute Night at Banff Springs Hotel. The event welcomed people of all ages. It was so refreshing to see everyone from different walks of life up integrating and having fun on the dancefloor all whilst raising money for good causes. Seeing that makes me want to do more.
I have another event coming up - Wolfstock Music Festival 2018 which will see local talent showcasing and performing, local businesses attending with food and drink, attractions for children, and much more. We have people from all over Scotland attending to enjoy the event. This is something good happening for Banff, and all whilst raising money and awareness for local groups/causes and Autism.
My intention at the the end of each year of fundraising is to donate money to three local causes and and an Autistic cause. This year my chosen charities are Banff Playgroup and Toddlers, Junior Gym, Banff Primary School and Scottish Autism."
Follow the Foundation on Facebook at: https://www.facebook.com/TheDifferentNotLessFoundation2812/


---
Andrea Mcintosh - raising money for SamH (Scottish Association for Mental Health)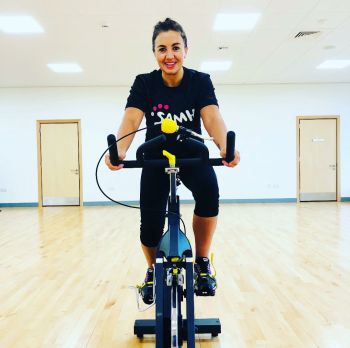 Andrea Mcintosh is not an unfamiliar face to be seen at Deveron sports and Community Centre in Banff - you could walk in there most days and be sure to see Andrea either going to a class or just finishing several classes.
Andrea has a real passion and motivation for fitness and she champions the physical and mental health benefits that go along with it, she is always looking for new and exciting challenges and looking for ways to inspire people to give it a go!
Whilst looking for a new challenge this year, Andrea discovered the "Milan to Monaco Challenge", cycling 235 miles over 3 days from Milan to Monaco climbing over a whopping 20,000 feet! Anyone who knows Andrea and seeing how she drives her fitness could see that this is right up her street! As part of the challenge, Andrea chose to raise money for SamH (Scottish Association for Mental Health).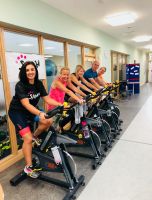 In preparation for her mammoth challenge Andrea decided to cycle for 13 hours on Friday the 13th July to raise awareness of SamH and her upcoming challenge in September. She cycled from 8am – 9pm on a spin bike clocking up a fantastic 222 miles. Andrea received great support from staff at the centre as well as from her family, friends and the whole Banff community.
Well done to Andrea and we can't wait to hear about "Milan to Monaco!" on 9th -23rd September. Good luck!
---
Many thanks to Keri and Andrea for sharing their stories!