Aberdeenshire Third Sector Week 2021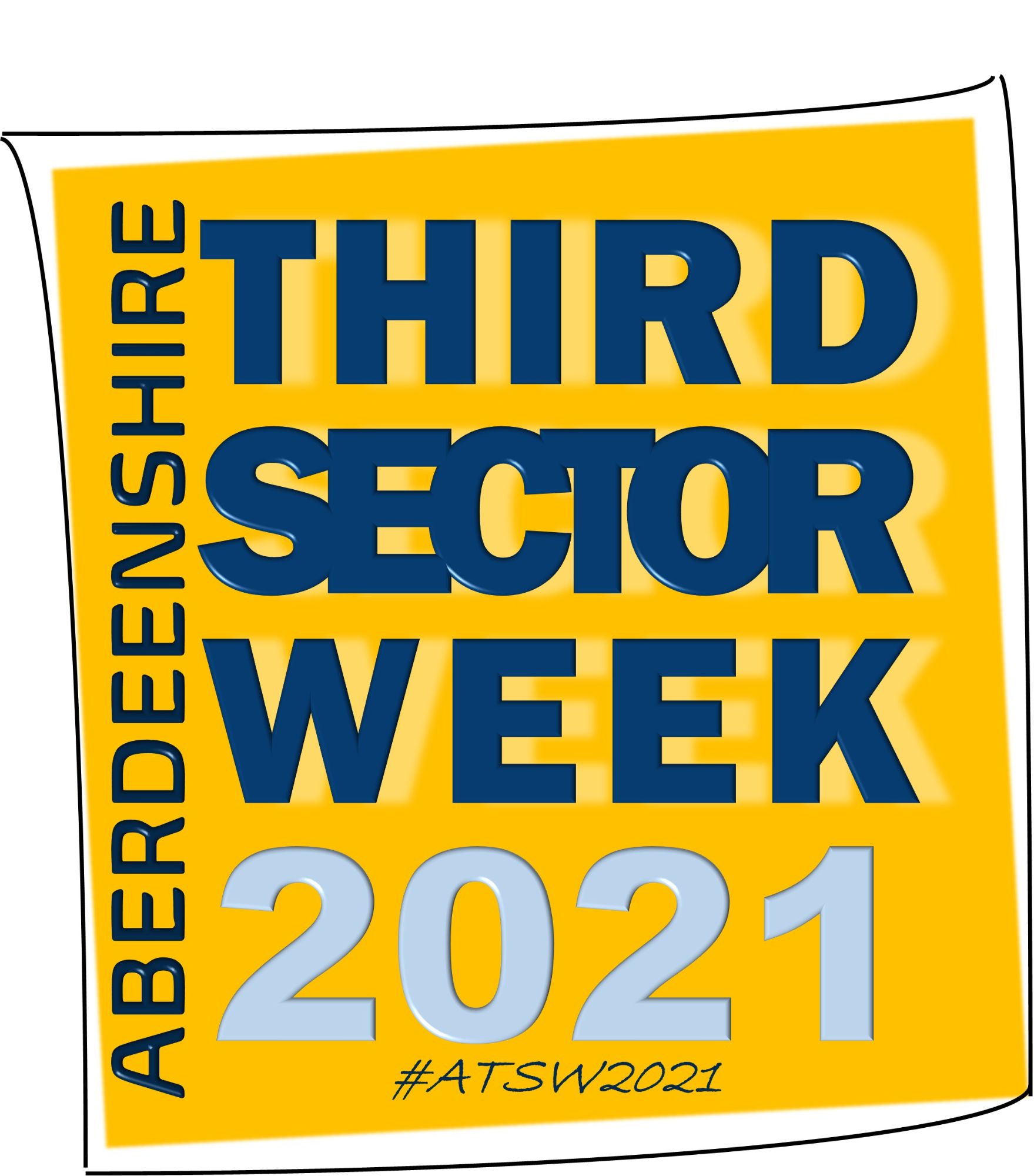 Aberdeenshire Third Sector Strategy Group are delighted to bring you the second Aberdeenshire Third Sector Week, highlighting the value and diversity of our local Third Sector. 2021 has brought a new set of challenges. "Lockdown" and other COVID19 restrictions may have been eased but life for many of our communities has not returned to what it was before March 2020.
This years' programme aims to capture the essence of the great work undertaken by the Third Sector across Aberdeenshire but by no means is this collection the complete picture! Please find a copy of the full programme here. Throughout the week we will continue to share stories submitted by our colleagues across the sector on our Facebook and Twitter feeds however you can also view the ATSW21 highlights below.
This year we are delighted to offer you the chance to meet with two Funding Organisations during Third Sector Week. On Tuesday 16th November Suki Mills from the National Lottery Community Funding will host a short online session with Q&A and Thursday 18th November, Lindsay Wells from SEPA will talk about funding opportunities through the Community Landfill Funds.
You can attend these events by using the links below:
Tuesday 16th 2-2.30pm Suki Mills National Lottery
https://teams.live.com/meet/94541157767348
Thursday 18th 2-2.30pm Lindsay Wells SEPA
https://teams.live.com/meet/94890818270891
**OPENING SOON!**
The Communities Mental Health and Wellbeing Fund will be open to applications from 17th November 2021, administered by AVA as a part of the TSI Scotland Network. £631,000 will be distributed in Aberdeenshire.
This Scottish Government Fund has been established in response to the mental health need arising from the pandemic - to provide grants to small, grassroots community groups and organisations to develop a culture of mental wellbeing and prevention within local communities and across Scotland with improved awareness of how we can all stay well and help ourselves and others.
Watch this space for more information!
Shape Up Peterhead have been keeping their communities active in various and engaging ways. In November, they launched the "Get Oot 'n Aboot challenge". Find out more here!