Social Enterprise development in Aberdeenshire
There has been a huge growth over the past decade in organisations declaring themselves to be 'Social Enterprises' - here in Scotland and in other parts of the globe.
The idea behind the concept is that there are other ways in which an organisation can do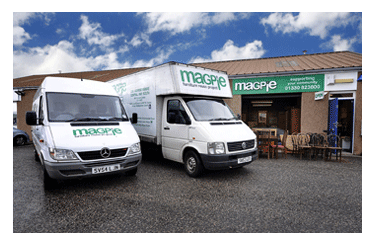 good in a particular community - or in the world at large - without having to rely so much on donations, or on grants from local or national governments or charitable trusts. Social Enterprises aspire to operate as successful businesses, trading in the marketplace – selling goods and services – applying the fruits of their endeavours wholly (or, in a few cases, partly) to the fulfillment of their particular social and environmental goals.
There is currently no universally accepted definition of what exactly is (and what isn't) a Social Enterprise. A number of umbrella bodies have agreed on a Voluntary Code of Practice for Social Enterprise in Scotland which sets out 'five essential elements of a social enterprise' as well as a number of organisational values and behaviours which are regarded as 'current best practice' in the field.

AVA is able to offer support and advice to any groups within Aberdeenshire seeking to pursue social, community and/or environmental objectives through the Social Enterprise route - whether this involves setting up a new organisational entity or developing the operations and business practices of an existing organisation. This support could come directly from an AVA partner organisation, or in conjunction with the support offered by a specialist Social Enterprise Infrastructure & Support agency working at a regional or a National level.