Aberdeenshire Third Sector Week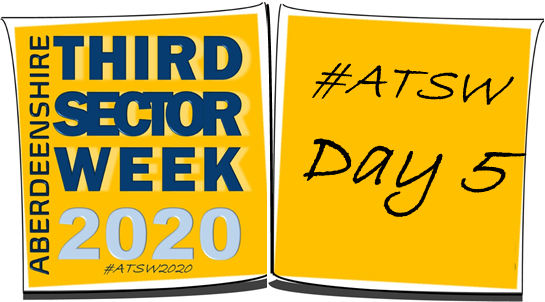 The Value of Supporting our Young and Older People
Community participation has been essential in the collective response to the emergency caused by COVID19 and the ongoing crisis. There are still many questions that cannot be answered regarding the future as globally we are still in the grip of the pandemic and communities are still actively responding and reacting to the immediate need. However, thought needs to be given to the way forward and how this experience will inform approaches which will make for a more robust and resilient society committed to fairness and positive change. Community Participation could help lead the way.
You can read the document in full here.
The creative industries had been amongst the hardest hit by the pandemic. Here is a reminder of the unique reach of such organisations to engage with young people.
*Please be advised that MODO is unfortunatley now closed. However you can still view all of the wonderful work they did on their website.
Inclusive Street Dance School - Rhythm Nation Dance Companies - based in Kincardine and Mearns going from strength to strength.
Enjoy the groups in action in this short promotional video,
"Teamwork makes the Dream Work!"
Mearns and Coastal Healthy Living Network provide a range of activities and services to improve the health and wellbeing of older people across Kincardine and Mearns.
This introduction tells of what they do, how important their volunteers are, and how they've been able to continue providing support during the Covid-19 pandemic.
The Braemar Care Initiative is a community led project arising from the community action plan and delivers health and social care in the Braemar area.
This short film shows the services they provide within their remote-rural community.
The Lord Lieutenant of Banffshire introduces Banffshire's Response to Covid19. Here the Lord Lieutenant brings us Whitehills Community Hub
Monitering and Evaluation
The fourth of five short presentations developed to help TSOs to prepare a strong case for support and make better funding applications.
As we reach the end of Aberdeenshire Third Sector Week 2020 we reflect on the great work happening within our communities and the vital partnership working which helps to build resilience and social capital. Here's to Third Sector Week 2021!