Aberdeenshire Third Sector Week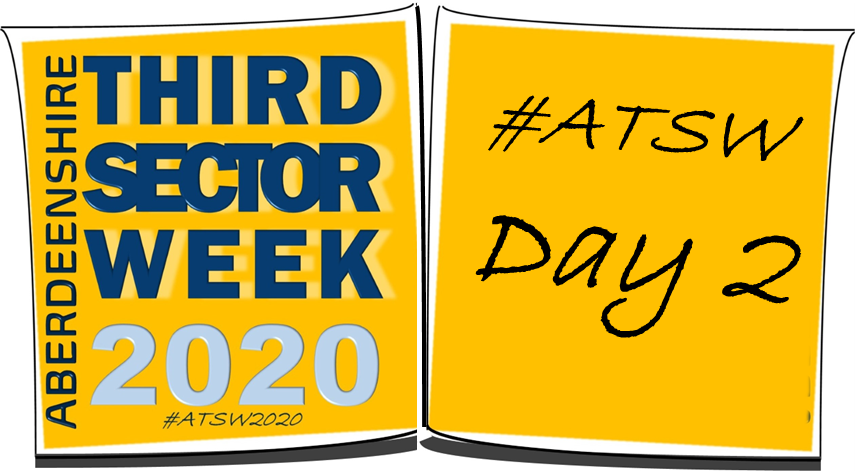 The Value of Additional Support Needs Facilities and Tackling Poverty
Grampian Opportunities works to develop opportunities for people with disabilities, mental health problems, sensory impairment, autism or long-term conditions.
This film highlights the services they provide whilst working to promote opportunities for disabled people and people with long term conditions.
Belhelvie Community Trust (BCT) is a small completely voluntary organisation based in Belhelvie involved with a variety of projects and activities across the parish.
This presentation gives an overview of 3 important projects: The Sand Bothy at Balmedie Beach, Balmedie Beach Wheelchairs and Balmedie Community Sensory Gardens.
Buchan Community Farm offers a unique service in Aberdeenshire.
At a 49-acre farm in central Buchan, they provide a safe, peaceful and relaxing environment for people to participate in countryside activities. Take a look at their amazing facility here!
.
Fly Cup Catering is a Scottish charity which enables adults with learning disabilities access to training and employment opportunities within the catering sector. Fly Cup has helped dozens of young adults with learning disabilities find their way into the challenging world of employment.
By providing a day service for adults with additional support needs, The Seedbox aims to improve the social, emotional and physical health of its Service Users through horticultural and outdoor activities.
SensationALL provide therapy-based activities and specialist support for children and adults living with any support need or disability from their centre in Westhill, Aberdeenshire.
Take a look at the films below to see thier amazing work!
The story of a yoga studio responding to community need and changing to adapt by turning their space into a community larder.
The Haven in Stonehaven saw 425 visitors in its first month as a larder, and a 50% increase in its second month.
Daniels Place is a local charity shop based in Macduff that provides an essential Foodbank service to those in need.
Magpie is a not-for-profit second-hand furniture shop that exists to promote a more sustainable way of living. They also gift goods to those in need through the local Social Work office, helping people to set up home and get back on their feet and work closely with the local South Aberdeenshire foodbank to make sure provisions get to those in need as effectively as possible.
Ballater Hardship Fund has been running since April 2020. The project aims to give financial support to families from Dinnet, Ballater and Crathie during the epidemic.
The process is designed around using the local Coop as thier foodbank, giving the families the option to choose the products they prefer.
The confidentiality process means that only one of the five gateway names given below will know the recipient, so if you fall within this area then please call:
David Barr 013397 56111
Jo Croll 0778 6432 350
Peter Gordon 013397 55202
Vittoria Hancock 01339755919
Kenneth MacKenzie 013397 55410
Today we hear from three communities in Aberdeenshire who demonstrate how local organisations stepped up in order to serve their residents during the Covid-19 pandemic.
In the first video, The Lord Lieutenant of Banffshire introduces Banffshire's Response to Covid19. Here the Lord Lieutenant brings us Bracoden Primary School.
The seconds film captures stories from communities across Kincardine and Mearns in Aberdeenshire of the tremendous response to the COVID19 Crisis...just amazing...
And in the final Covid Response film, The Lord Lieutenant of Banffshire introduces our neighbours in Moray, Volunteers in Cullen.
Getting Things Right For An Application
The Second of Five short presentations developed to help TSOs to prepare a strong case for support and make better funding applications.