The Communities Mental Health and Wellbeing Fund has been established to provide grants to small, grassroots community groups and organisations. This funding comes in response to the mental health need arising from the pandemic and the intended outcome of The Fund is to develop a culture of mental wellbeing and prevention within local communities and across Scotland with improved awareness of how we can all stay well and help ourselves and others. Over £631,000 will be distributed in Aberdeenshire. Applications will be assessed by the AVA team on a rolling basis to enable faster distribution of the funds.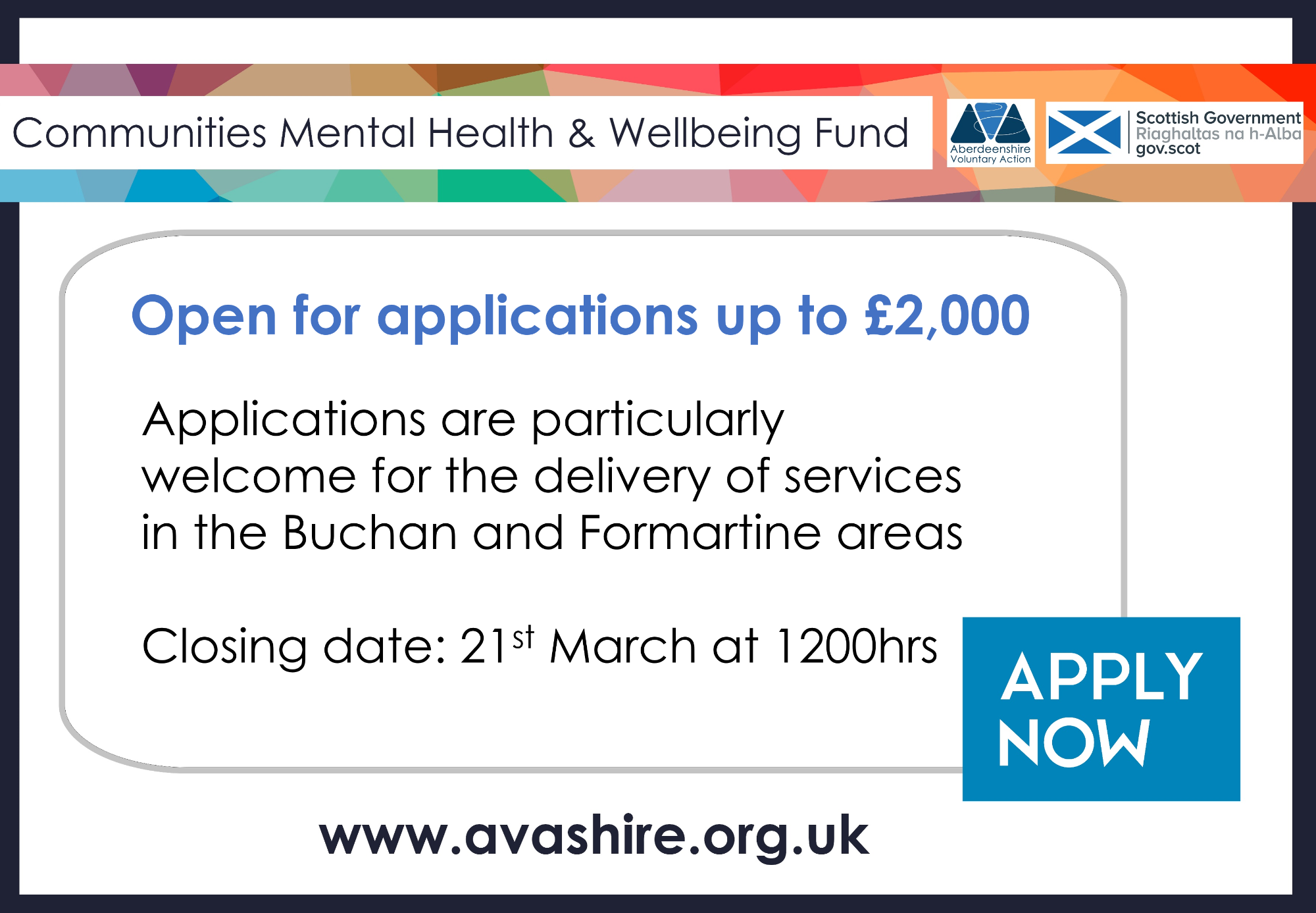 Fill in the application form here ->
Useful supporting documents and links are in the guidance notes above.