Aberdeenshire Third Sector Week 2020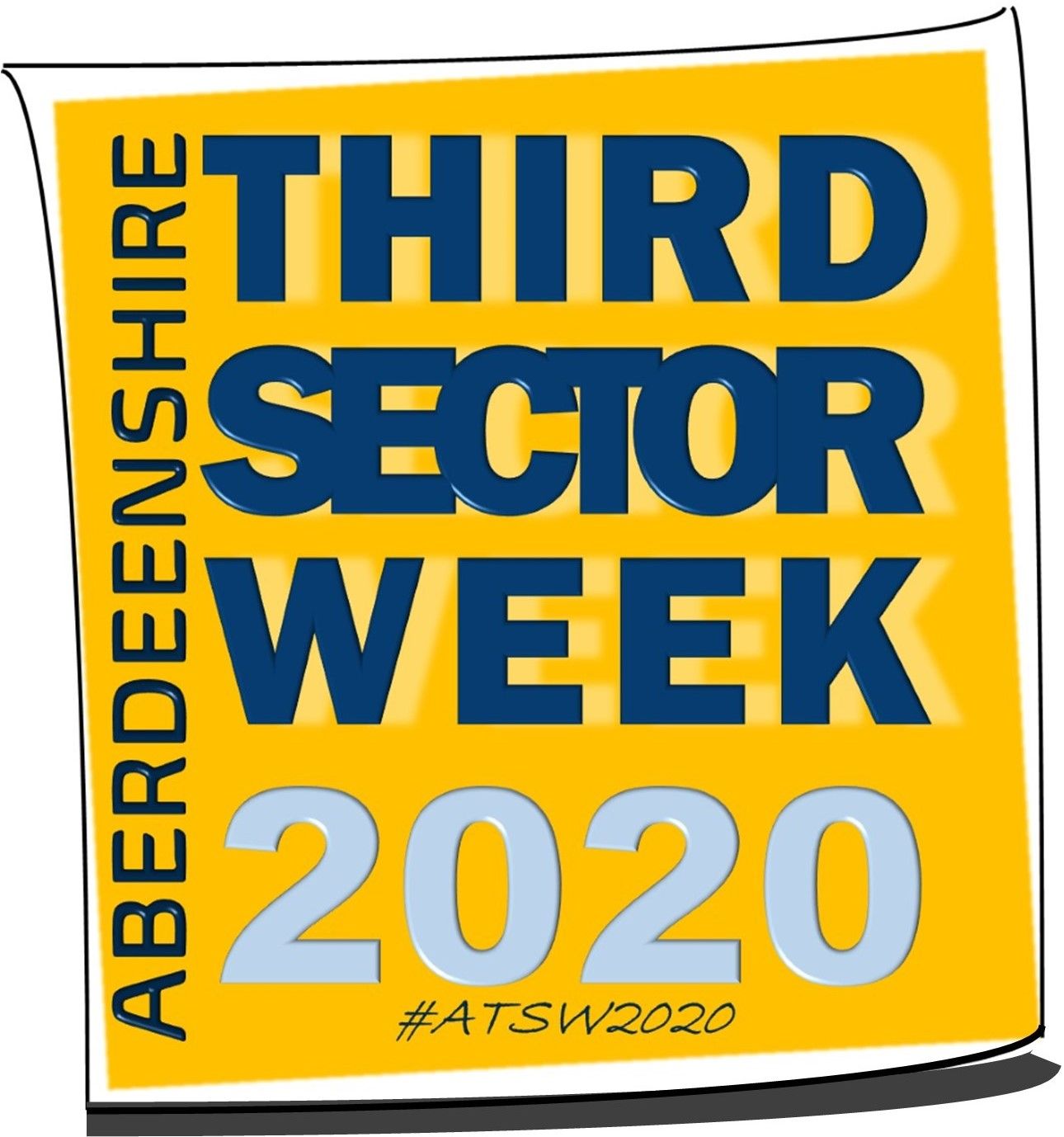 In November 2020, Aberdeenshire Third Sector Startegy Group presented their first Aberdeenshire Third Sector Week, highlighting the value and diveristy of the Third Sector in Aberdeenshire.
The prgramme captured the essence of the great work undertaken by the secotor across the region, showing over 50 films, features and presentations.
Take a look at the wide range of content sent to ATSSG for inclusion in this valuable celebration below.
Grow Your Group: A series of five short presentations aimed at helping TSOs to prepare a strong case for support and make better funding applications.

Presentations: The Econmic Value of the Voluntary Sector by Bill Slee, Why Involve the Third Sector in Health & Social Care Delivery? and The Routemap for Community Participation in the Recovery Phase.
COVID-19 Response Stories: A series of presentations from communities across Aberdeenshire highlighting their response to the COVID-19 pandemic.
Community Transport & Community Housing: Content themed around Community Housing and Community Transport featuring Braemar Community Limited and Banffshire Development Partnership's Dial-a- Bus Service.

Equalities & Additional Support Needs and Tackling Poverty: Content themed around Equalities and Additional Support Needs featuring Grampian Opportunities, Balmedie Community Trust and The Fly Cup in Inverurie.

Mental Health & Wellbeing: Good health is about the mind as well as the body - feeling physically fit, and feeling good about ourselves, means that we can go and achieve more of the things we want to do in life. Hear from various Mental Health and Wellbeing service providers and how they have assisted those in the community, particularly during the pandemic.

Environmental and Preserving Heritage: Direct contact with nature has many benefits and will often improve people's overall mood, mental health, and life satisfaction. We are very fortunate to live in a place that features beautiful coastlines, pretty seaside towns, rugged cliffs and sandy bays. View footage themed around Environmental services and Preserving Heritage featuring Alford Heritage Centre, The Seed Box, Russell Gardens in Boddam and Aden Allotments.

Young People and Older People: A good chat means the world to us all, no matter your age. View content from several organisations who support Younger and Older People around Aberdeenshire, connecting lonely and vulnerable people to their communities.