The AVA Team
Elaine Sinclair, Head of Policy & Projects
Tel: 01467 530196
Mobile: 07584 659933
Lindsay Adam, Development Officer
(AB32 AB33 AB51 AB52)
Tel: 01467 530193
Mobile: 07964 034263
Lindsay is based in the Inverurie office and supports local community and voluntary groups with funding, applying for charitable status, writing constitutions, business planning, advice on day to day running and volunteering.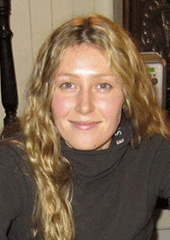 Lindsay Allardyce,
Design & Communications Manager
Tel: 01467 530191
Email:
Lindsay.Allardyce@avashire.org.uk
Lindsay compiles and publishes the AVA newsletter every month and is the person that disseminates information to the Aberdeenshire Third Sector for AVA. She also manages the website and all the visual and promotional aspects of AVA and Magpie.
Pauline Anderson,
Learning Project Co-ordinator
Tel: 07515527526
Pauline.Anderson@avashire.org.uk
Pauline's rolecomprises the creation, facilitation and delivery of suitable learning activities, courses and programmes that meet the needs of volunteers, potential volunteers and the local organisations that provide valuable volunteering opportunities. Pauline also engages in partnership working to identify the people who most need our help.
Gaby Beattie,
Community Health in Partnership (CHiP) Officer - Banff & Buchan
Tel: 07585 603424
The CHiP officers are supporting the third sector to become more involved and influential in the design and delivery of health and social care services by developing knowledge and awareness of health and wellbeing policies and decision making systems. CHiP officers are assisting community groups to establish and 'grow' projects in response to locally and nationally identified health and social care needs as well as supporting inter-agency partnerships to work effectively with the third sector, respecting, valuing and responding to their views. We also aim to establish a dynamic local vehicle for facilitating the direct exchange of information and views between the third sector and local integrated health and social care teams.